If you live in Connecticut, you are likely equally as excited for the Spring as we are! The weather starts to warm up a bit, and the days start becoming longer. If you have cabin fever and you're itching to get outside and work on your yard, we don't blame you! Here are some pro tips for some projects you may tackle this spring to make your yard look beautiful.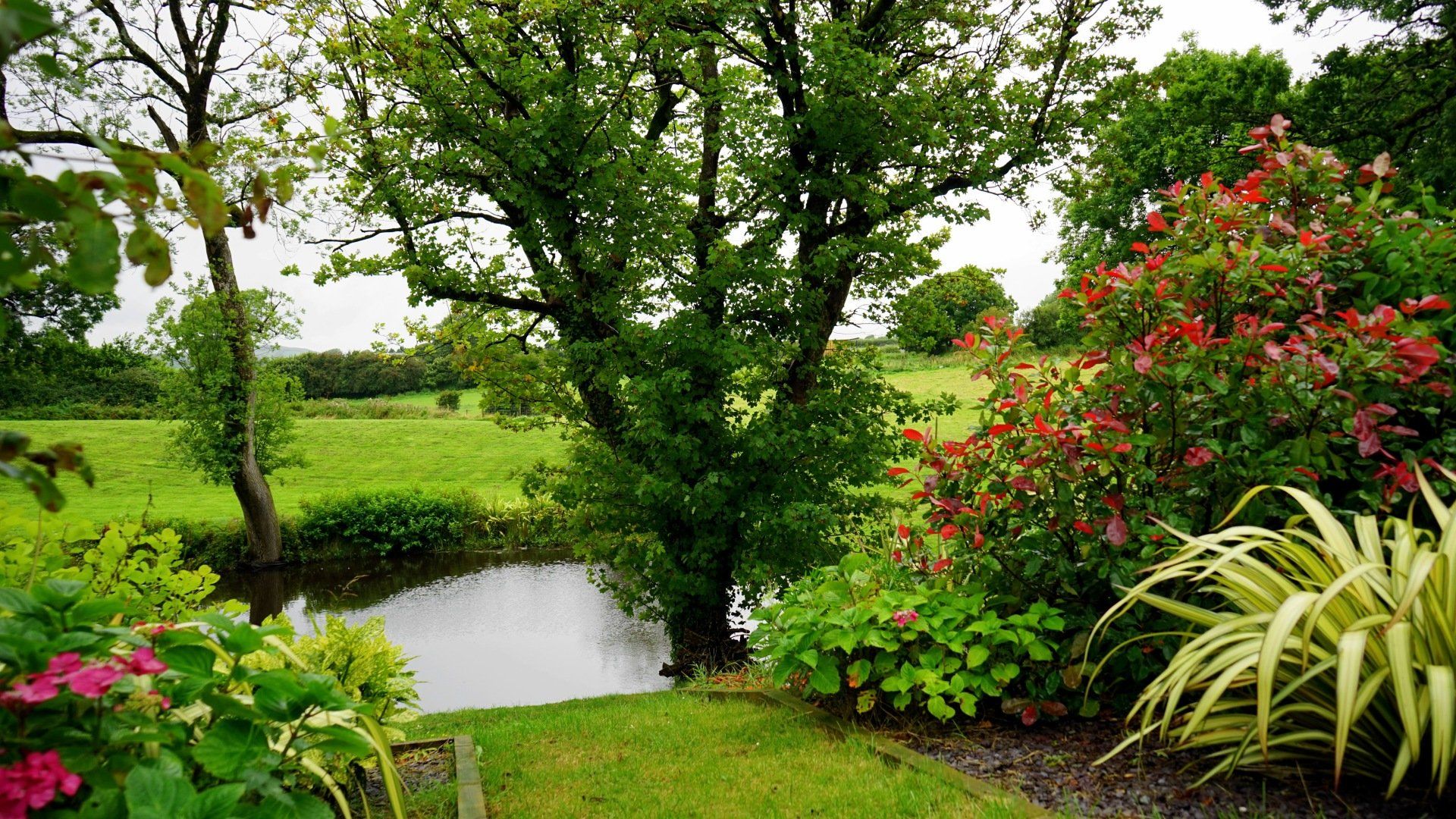 Pro Tips for Yard Improvement Projects
Mulch or Flower Beds
If you plan on sprucing up your mulch or flower beds, consider the following tips.
Be sure to remove all the old much and debris before you begin your project. Removing the old mulch and debris helps to prevent mold from growing, and can keep certain insects away.
Before adding new mulch, be sure to lay a strong landscape fabric. A piece of landscape fabric is a great way to prevent weeds from growing in your beautiful mulch or flower beds. Make sure the landscape fabric allows water to seep through it into the earth. 
Grass Growing
Growing grass isn't as simple as laying grass seed and watering it twice a day. Sure, that will work, but it may not give you the thick lawn you are looking for. If you want to grow a thick lawn, consider the following.
First and foremost, test your soil. A soil test is inexpensive, and it can highlight what needs to be added as fertilizer to help your grass grow.
Secondly, lay fertilizer! This step is overlooked by so many, but the results speak for themselves. There are plenty of organic fertilizer options.
Seed generously. You do not want to over seed your yard, but you want to spread enough seed to allow the grass to grow completely. Read the grass seed package to understand exactly how much seed you should lay per square foot.
Cover the grass seed with hay. This will prevent animals from eating it and will help the grass grow.
Plant the grass seed before the blistering heat of the summer comes. Early spring is a great time to plant grass seeds.
Plant Flowers
Flowers add color to your yard and look beautiful! You can begin planting flowers in the early spring as well. Planting flowers in a fresh mulch bed, or decorative gravel bed, can bring color and excitement to a typically boring area. One of the best things about planting flowers is the amount of bang you get for your buck. Flowers are generally inexpensive and do not need to be high maintenance.
Trim the Trees
Trimming the trees is something you may want to leave for the professionals, but, pruning the trees is an important part of tree health. An overgrown tree can become top-heavy, or heavy on a specific side of the tree. That can cause the tree to have an increased risk of falling. Trimming branches off your trees not only protects your house, or your neighbors house, it can also prolong the life of the tree.
Preventive Insect Treatment
Insects can present issues 365 days a year. However, considering the time we spend outside in the spring and the summer, insects are definitely on our minds more in the warmer months. The spring is a great time to start preventative insect treatment. Spraying the yard for ticks, termites, and mosquitoes is something you may want to start doing in the early spring months. The more proactive you are with this approach, the less headache and expense you'll have down the road. Additionally, if your yard tends to have grubs, laying a good grub killer can help your grass grow in full.
Arbor Green – For All Your Tree Service Needs
Arbor Green is a full-service tree removal company located in southern Connecticut. Although we specialize in tree removal, land clearing, and stump grinding, we love seeing homeowners that take pride in their front and back yards. Having a dream yard doesn't need to be expensive. With the warmer weather coming, now is a perfect time to get started on making your yard the standout yard on the street! If you ever need any tree removal services completed, please do not hesitate to reach out. We'll be happy to provide you with a quote. No job is too big or too small.