Who doesn't want a beautiful and relaxing backyard? This seems like a common goal for any homeowner. A relaxing backyard can feel like a sanctuary, a place to unwind, decompress, and forget about the stresses of everyday life. However, creating such an oasis will break the bank, right? Wrong! You can redo your backyard, while on a budget, and create that dream oasis you've been lusting after. Here are some tips and tricks you can follow and do yourself to reshape the way you look at your backyard.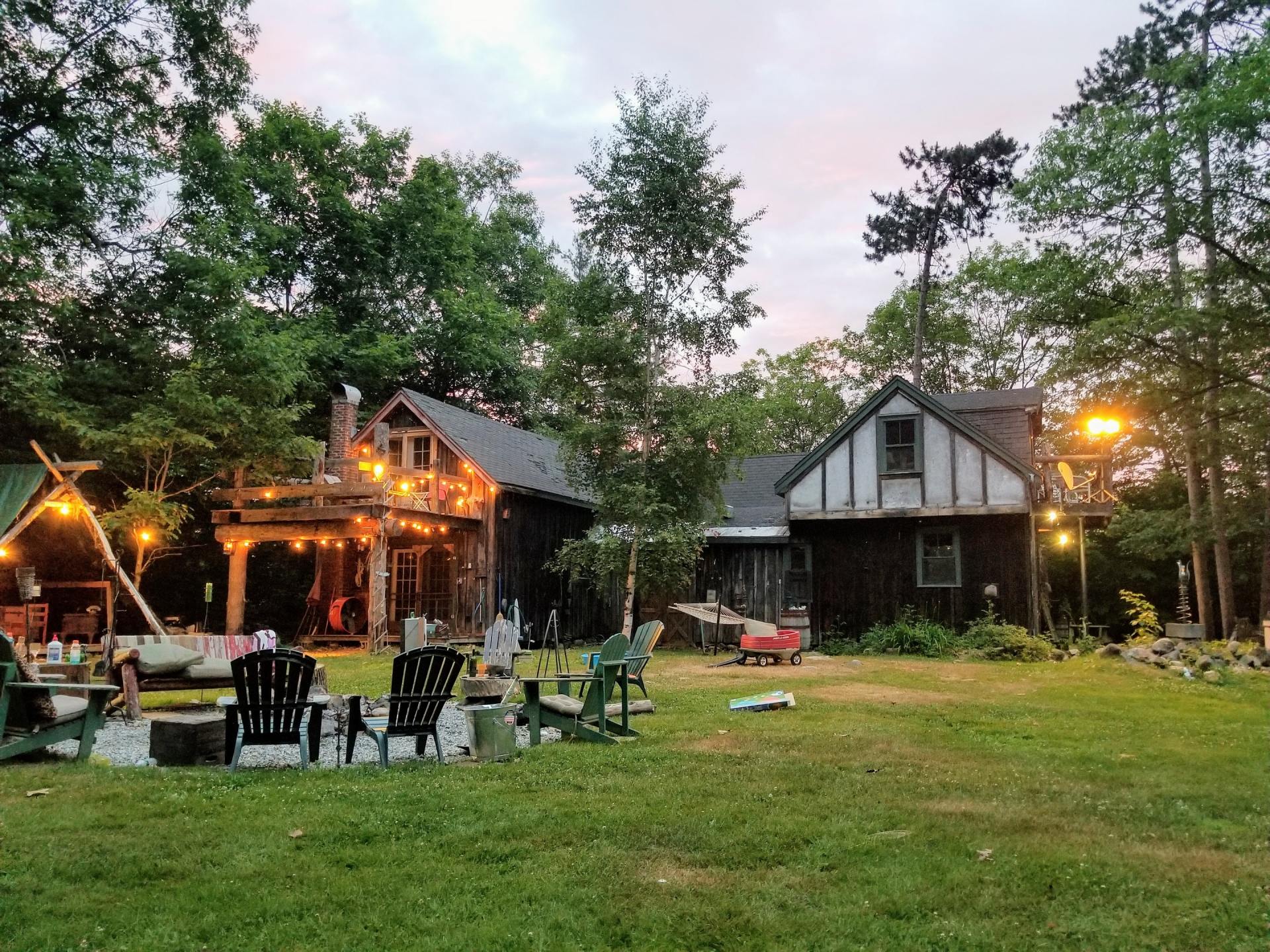 Keep Your Deck Nice – If you happen to have a deck in your backyard, keep it nice. This doesn't need to be a lot of work. A simple power wash once a year will help clean your deck clean. As needed, you should look to restrain or repaint your deck. Generally speaking, the areas that see the highest traffic (the boards on the deck floor) can be repainted or restained every 1-2 years, whereas the spindles can go 5+ years without needing to be touched up.

Add a Fire Pit – Who doesn't love a nice fire pit in their yard? Sitting by a fire is incredibly relaxing, and can be very entertaining. If you have kids, there's nothing like making smores by the fire during the summer and fall nights. Even without kids, a fire pit serves as great entertainment and will certainly help you forget about the stress and pressure of your work week. If the smoke of a fire pit bothers you, look into getting a smokeless fire pit or even a gas-powered fire pit.

Kill the Weeds – Having weeds in the backyard can be a true eyesore. Fortunately, you don't need to live with weeds and there are plenty of measures you can take to keep your yard weed-free. One of the most hands-off approaches you can take is to apply a weed killer to your yard and fertilize properly. If you have pets or young children, be sure to use a weed killer that is pet and kid-friendly – or just follow the directions on the bag/bottle accordingly.

Add Flowers – Having some color in your yard makes a huge difference. Add fresh flowers for the season. Adding a flower box to your deck rail is a great way to compliment all the work you did during tip #1!

Maintain Your Trees – You'll want to make sure your trees are healthy and well maintained as well. A dead or dying tree can present numerous risks, and can attract numerous insects which you'll want to keep off your yard at all times! Ideally, you have some trees in your yard that can provide you with some shade during the hot summer months. But you do not want to have overgrown trees or trees that are hanging over your home, as that can be a severe risk during the next storm.

Freshen Up the Mulch Beds – If you have any mulch beds on your property, make sure you are keeping up with them. In the northeast, you'll be lucky to get 6-12 months of color out of your mulch beds. Many people decide to lay fresh mulch each year, whereas others replace the mulch every 2 years. In the in-between years, they will typically apply a mulch dye to the existing mulch beds to keep the color fresh and vibrant at all times.

Add Décor – Having flowers is one way of adding color and décor to your yard, but there are plenty of other ways to do so! Adding an outdoor area rug and patio furniture can make a once boring place look lively and vibrant. Adding outdoor LED lights can bring any deck or sitting area alive! This décor doesn't need to cost a lot of money.

Add Entertainment – Entertainment comes in many different forms. From inflatable TVs/projectors to Bluetooth speakers, or corn hole, having entertainment in your backyard will certainly bring you out there more often.
Life is best lived when it's lived outdoors. Connecticut is a great state with four beautiful seasons, but let's face the facts – people are not spending a ton of time outdoors during the rough winter months. However, if you want to maximize your backyard enjoyment April – November, these tips will certainly help you do so. You will not be disappointed if you dedicated a few hours over the weekend to improve your backyard.