Being a tree arborist is one of the most dangerous jobs in America. Everyday tree arborists find themselves within inches of live electrical wires, suspended 30+ feet in the air, and operating machinery that can easily remove a body part. These dangers are no secret to those in the trade, but for those who are not as familiar with the trade, these conditions may feel foreign, or unrealistic considering various OSHA regulations. If you're wondering why your tree removal job is costing what it costs, consider the following.

There are two main risk categories arborists face; risk of life, and risk of the property. We'll cover both of these sections in greater detail below.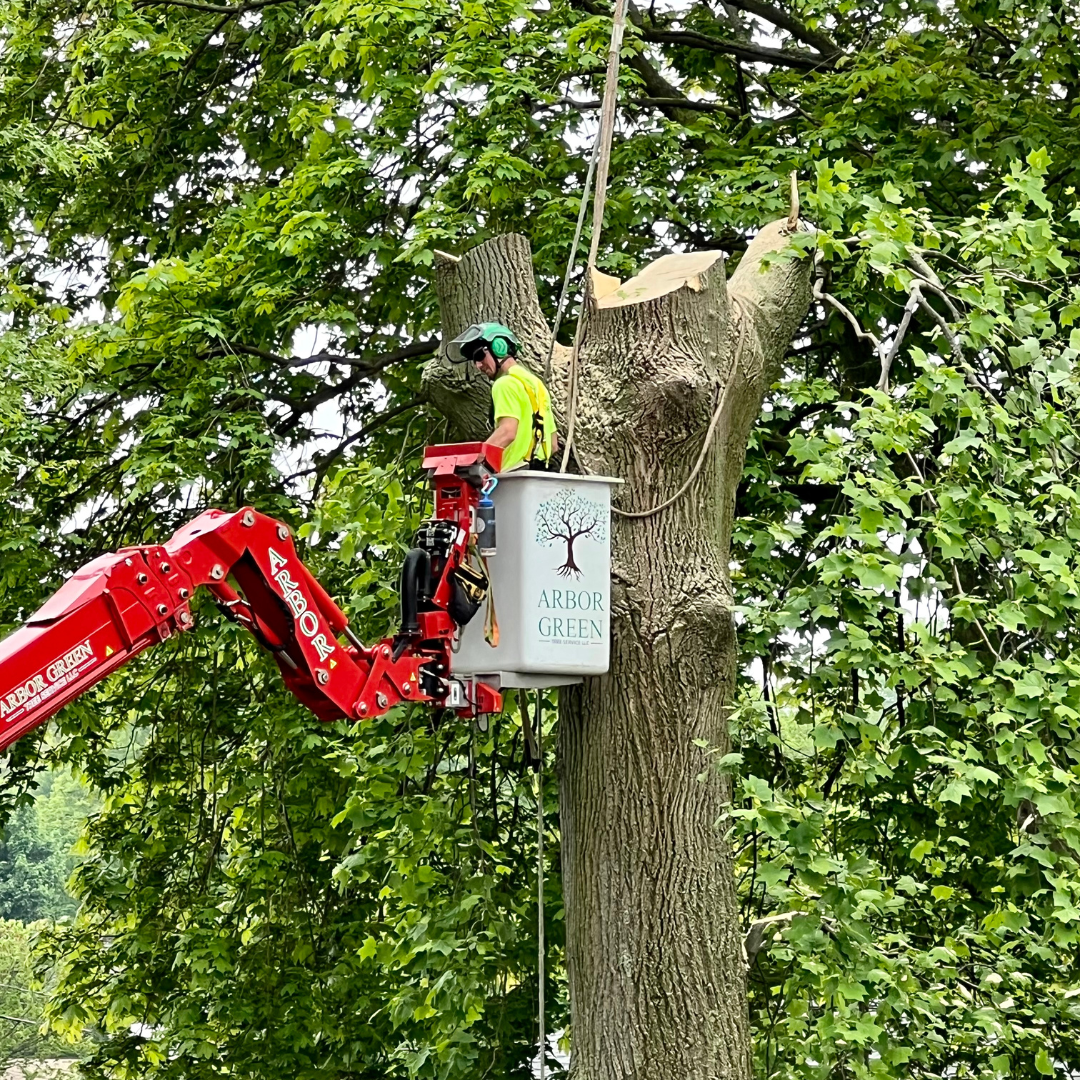 Risk of Life or Personal Wellbeing
As an arborist, you will find yourself doing dangerous work. This work is also incredibly rewarding, but nonetheless, it is dangerous. As an arborist, you'll be faced with the following risks: heights, wind conditions, slippery conditions, electrical wires, falling tree limbs, equipment sharp enough to take your arm or leg off in a split second, and you will constantly be putting your body in awkward positions to successfully complete a job. An arborist not only needs to ensure the entire crew is safe, they also need to ensure anyone in the area is safe – which includes neighbors.
Risk of Property
Removing a tree or a limb not only presents a risk to human life but also presents a risk to the homeowners, and neighbors, property. A falling tree or limb can ruin a home, deck, car, or worse – someones life. After all, this is why many homeowners decide to call us. They saw their tree moving a bit too much for their comfort level during the last storm, and want to professionally remove the tree before it damages their home or their neighbor's property.
The Cost of Running the Business
In addition to the various risks arborists face, this is also an expensive business to operate. The days of being a precise arborist with just a chainsaw and rope are long gone. Neighborhoods are more crowded now, and many times trees require heavy machinery to remove properly and safely. Such equipment can include bucket trucks, cranes, and stump grinding machines.

Additionally, your tree removal company should 100% be licensed and insured. Considering how dangerous this line of work is, insurance isn't cheap! If you are interested in getting work done by a specific tree removal company, make sure you ask for a recent copy of the company's insurance. You'll want to confirm the company has active insurance, and that the coverage is adequate!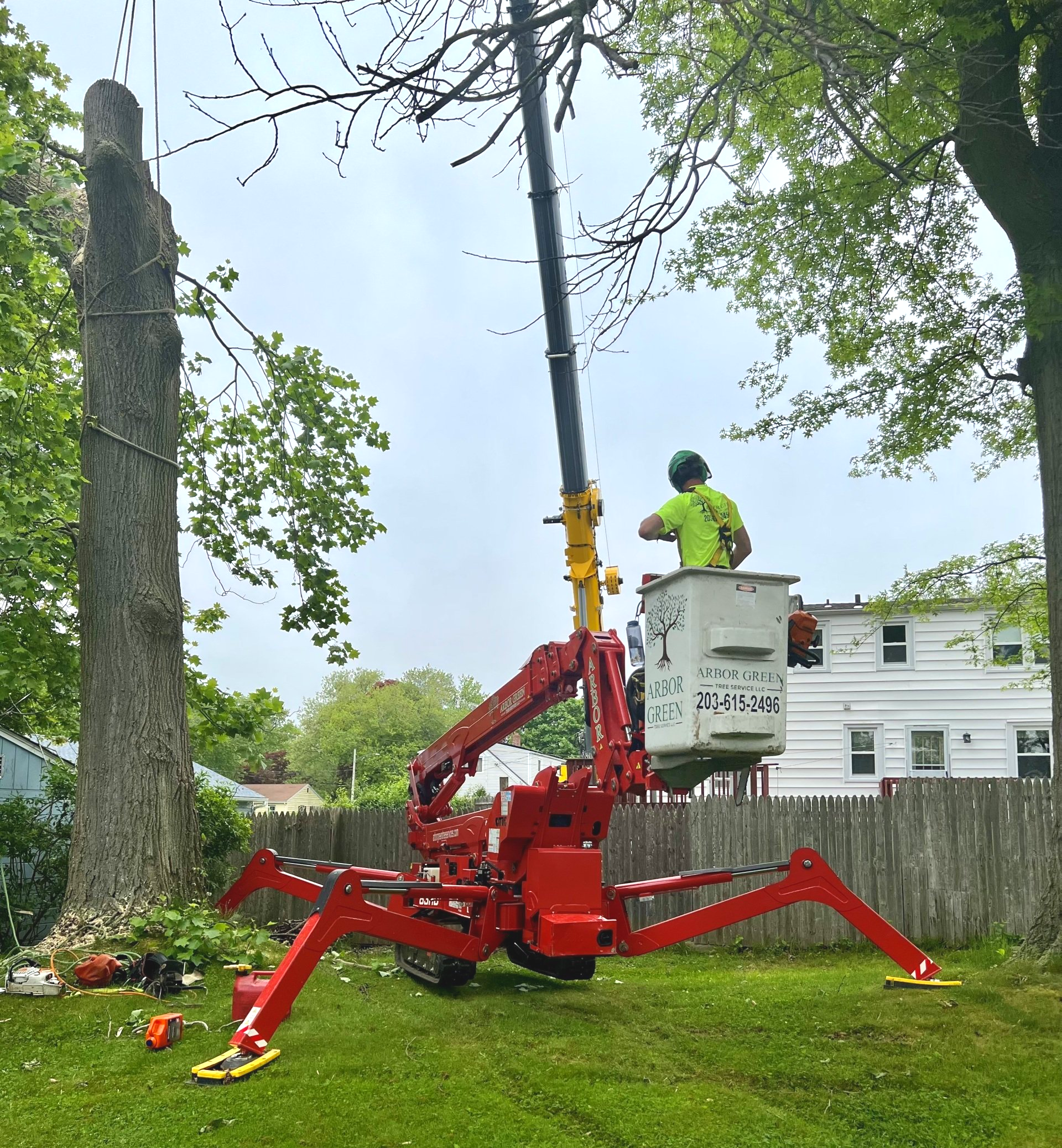 The Higher Cost is Also for Your Safety
After being in business for numerous years and servicing Fairfield and New Haven county, we've earned a reputation with our clients. We pride ourselves on doing excellent work and providing outstanding service to our customers. However, our reputation isn't something you can put a financial multiple on. We charge what we charge to not only protect our business, and our employees but also to protect our customers. As a customer, you should never work with anyone in the trades that doesn't have insurance, and there are few trades in the world that have insurance more expensive than a tree removal company. We'll be happy to provide you with a quote, whether it is for emergency service or proactive service. Please give us a call today!